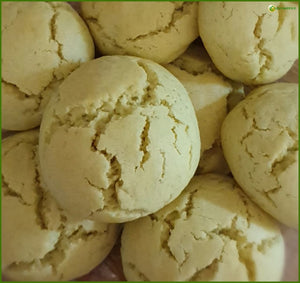 Indica Cookies (Double Strength)
Indica strain.

8 Large Canna Cookies per batch.

NOTE : Only for high tolerance users. 

Cookies are baked with Cannabis infused oil.

All cookies are baked per order to ensure freshness. Orders received on Thursdays or Fridays will only be sent on the following Monday to prevent the cookies sitting with the courier over the weekend.

Please note that the shape or size of cookies might vary slightly from batch to batch.

The major qualities of Indica strains include:

Increased mental relaxation
Muscle relaxation
Decreases nausea
Decreases acute pain
Increases appetite
Increases dopamine (a neurotransmitter that helps control the brain's reward and pleasure centers)
For night time use

Please note we are not medical professionals. All products on this site must be taken with care. 
Wow!
First of all I wana say thank you for the amazing service! Speedy response even after hours! There was no banking option for me and one was made without questions asked! And finally the cookies! They are well worth the money... My girlfriend and I suffer with insomnia and these cookies really do work wonders... And let's not talk about freshness! Thank u guys I will continue to support you...
Hi Aydin. Thank you very much for the positive review!
Excellent product
These really do the job after a long day. Perfect for my tolerance levels.
I've been using Cannasutra as my 'go to' for quite a while now and the level of service I have received is quite simply outstanding. I couldn't recommend them any more highly.
Thank you so much for your positive review!
Tastes good, does good
These are very tasty - not overly sweet and quite flavoursome.
Give yourself at least an hour for effect...
Nothing to fault here, very cool.
Felt good, but expected more...
The double dose did nothing to me, i took 490mg
Cookies, i felt kinda happy and laughed alot. But didn't feel like edibles to me, Just not strong enough in my opinion. I took 510mg