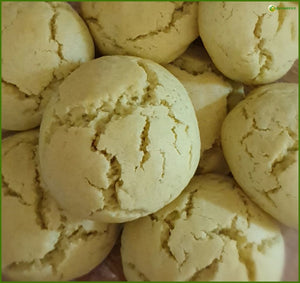 Sativa Cookies (Triple Strength)
Sativa strain.

8 Large Canna Cookies per batch.

NOTE : Only for high tolerance users. 

Cookies are baked with Cannabis infused oil.

All cookies are baked per order to ensure freshness. Orders received on Thursdays or Fridays will only be sent on the following Monday to prevent the cookies sitting with the courier over the weekend.

Please note that the shape or size of cookies might vary slightly from batch to batch.

The major qualities of Sativa strains include:

anti-anxiety
anti-depressant
treats chronic pain
increases focus and creativity
increases serotonin (a neurotransmitter involved in the regulation of learning, mood, sleep, anxiety and appetite)
for day time use

Please note we are not medical professionals. All products on this site must be taken with care.