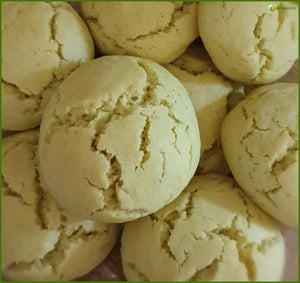 Indica Cookies
Indica strain.

8 Large Canna Cookies per batch.

For people with low to medium tolerances.

Cookies are baked with Cannabis infused oil.

All cookies are baked per order to ensure freshness. Orders received on Thursdays or Fridays will only be sent on the following Monday to prevent the cookies sitting with the courier over the weekend.

First timers to start of with 1/4 cookie. Increase the dose each day until you have the desired effect.

Please note that the shape or size of cookies might vary slightly from batch to batch.

The major qualities of Indica strains include:

Increased mental relaxation
Muscle relaxation
Decreases nausea
Decreases acute pain
Increases appetite
Increases dopamine (a neurotransmitter that helps control the brain's reward and pleasure centers)
For night time use

Please note we are not medical professionals. All products on this site must be taken with care. 
Amazing! Chocolate chip awesomeness.
Great taste, great effects. I really enjoy the chocolate chip ones. The indica really helps with sleeping, and relaxing has never been easier. 10/10 will buy again.
Quality Cookies
The chocolate chip cookies are very tasty and works wonders.